Lately, I've been working on an equatorial wedge design for my LX200 telescope. An equatorial wedge is used to align a telescope with the North Celestial Pole, which is required for long-duration astrophotography. Without proper alignment, any objects in the telescope field of view (stars, planets, deep sky objects) will slowly move as the camera/CCD is capturing an image, causing a blurred image.
I plan for the final (useful) version to be made out of half inch thick 6061 aluminum plate. But before I go and ruin a couple hundred dollars worth of aluminum, I decided to prototype the design with half inch plywood. That would allow me to refine the design over several versions, as plywood is both cheap and and an easy material to work with. Plus, it's strong enough for me to actually install the telescope on (temporarily) as well.
I worked up an initial design in OpenSCAD and actually 3D printed it at 1:3 scale, just to see how everything fit together.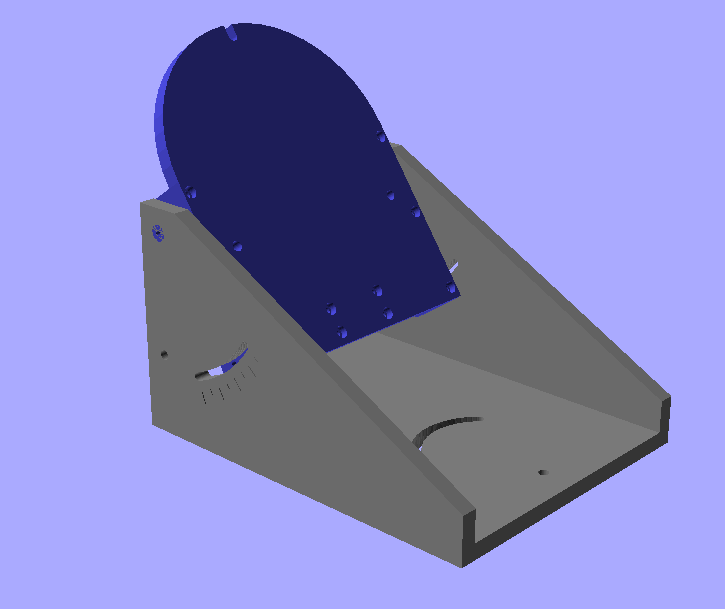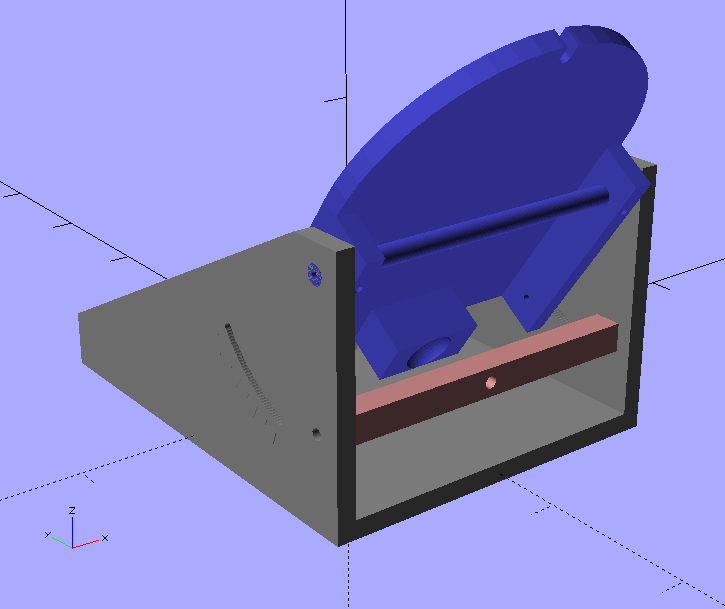 Once small adjustments were made, I converted the design to be used on my CNC mill and cut the parts out.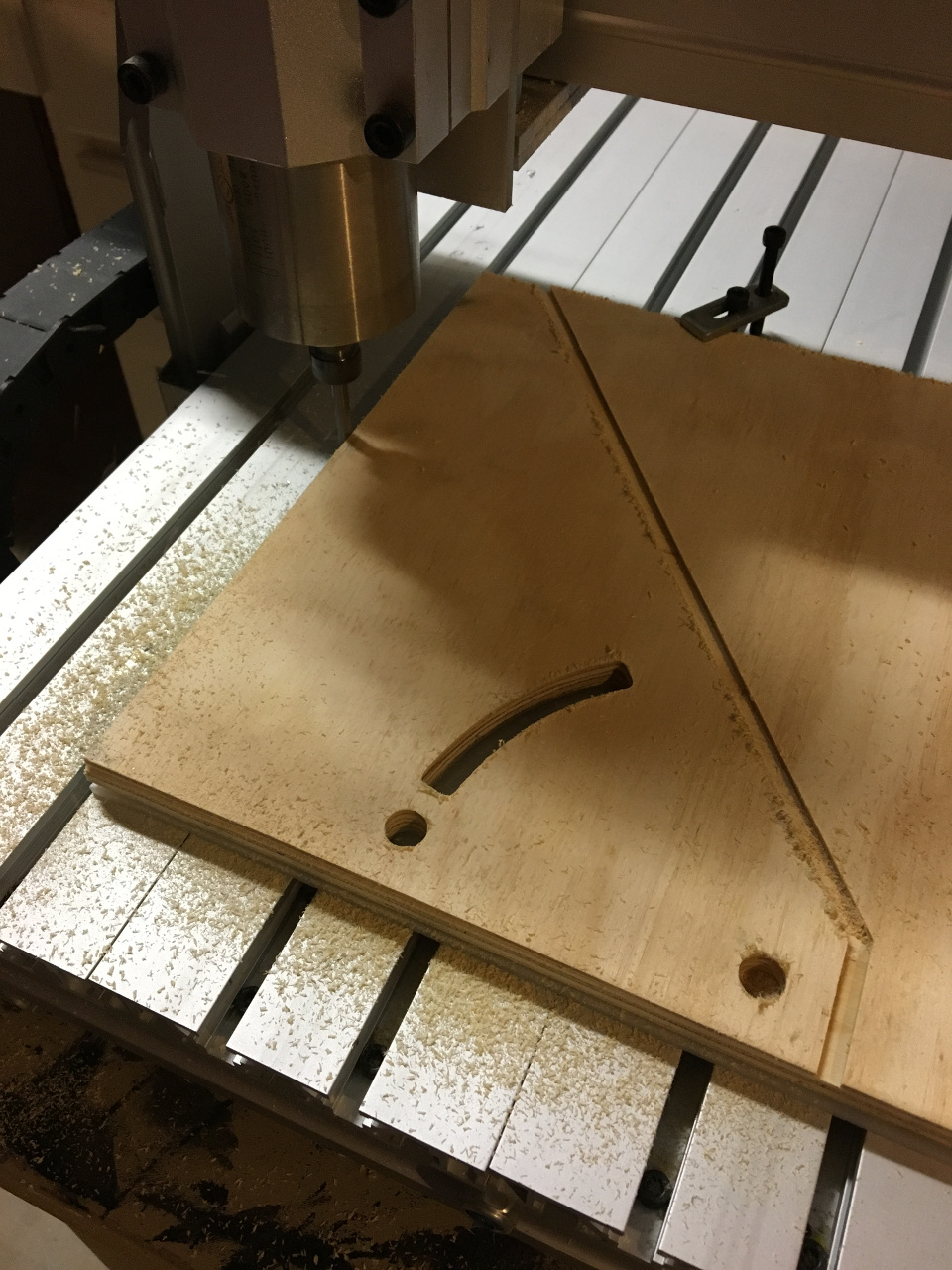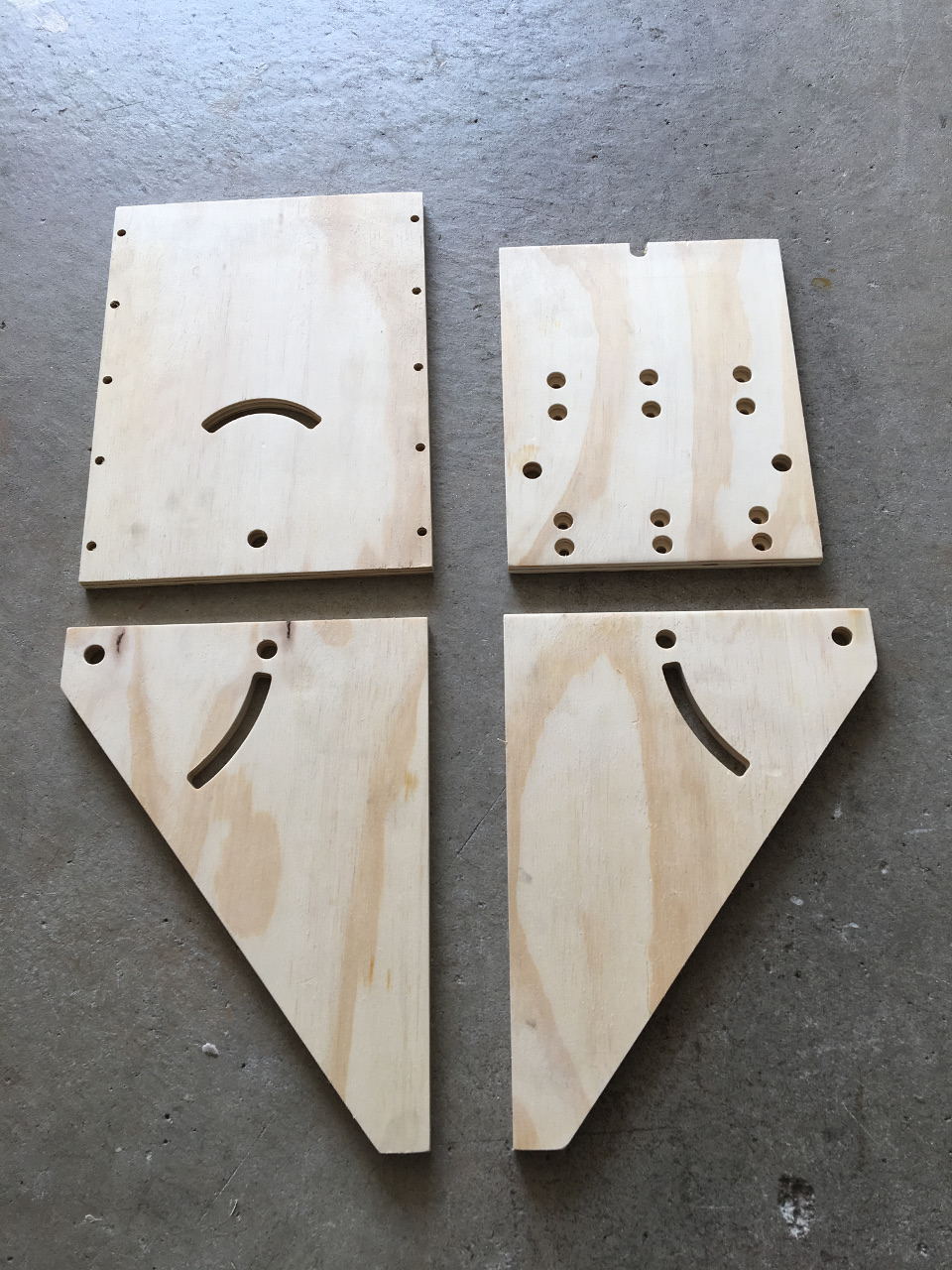 A quick trip to the hardware store and I was able to assemble the first version.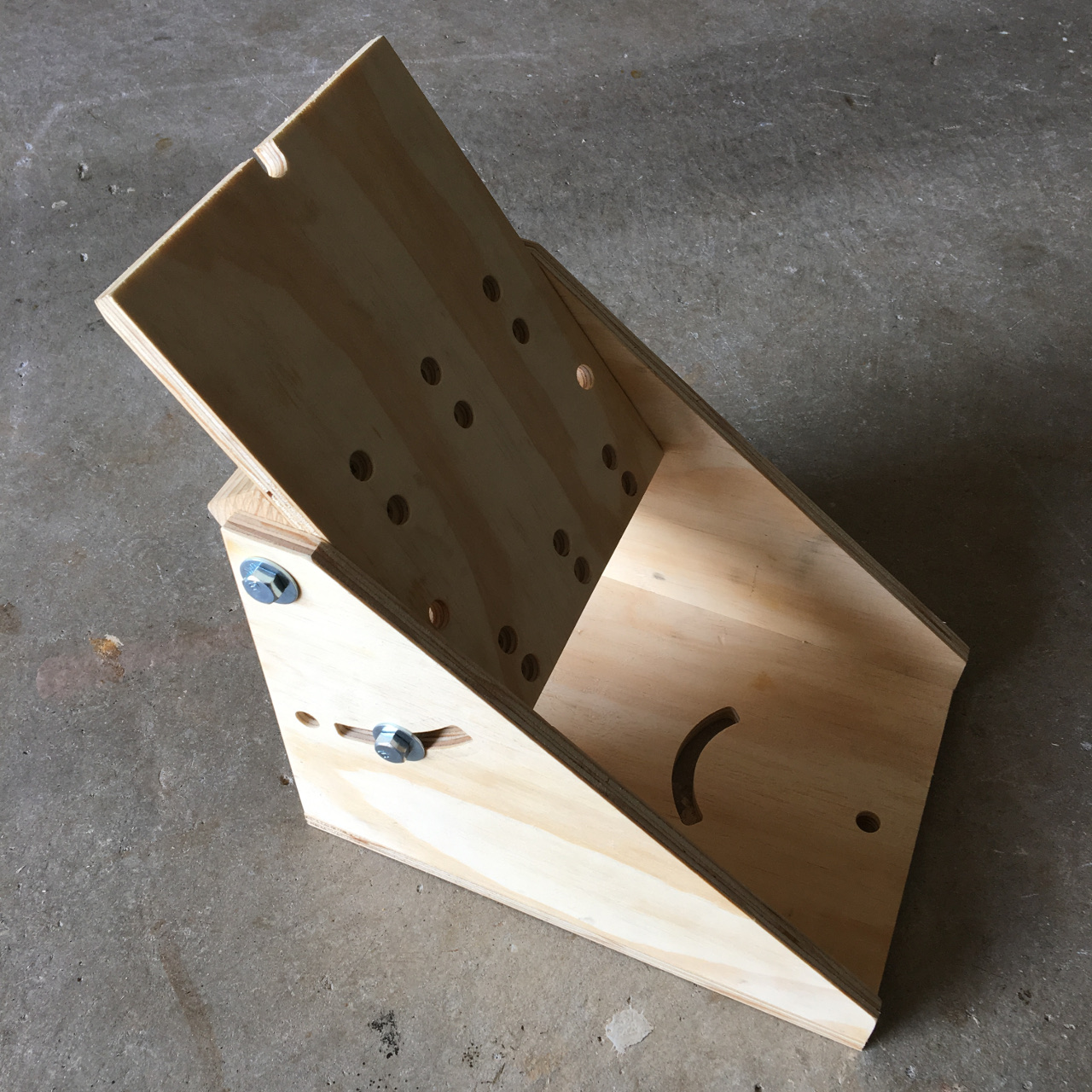 Since my final version will be aluminum, all of the axle mounting holes are counter sunk for socket head bolts. Of course, for the wood prototype, I just used wood screws, so they look a little out-of-place, but get the job done.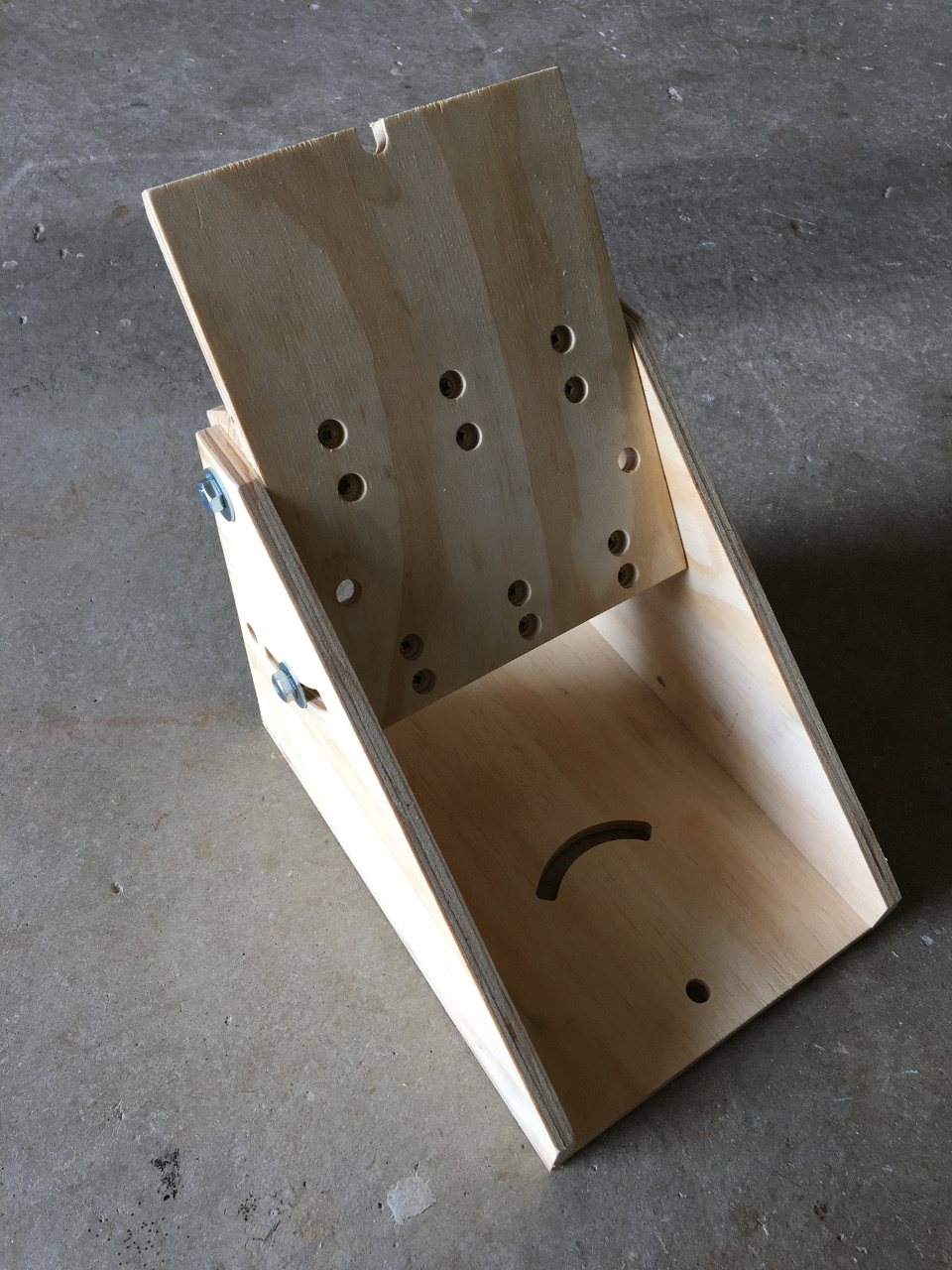 After assembly and test-fitting with the telescope and tripod, I've already started working on version 1.1, which incorporates several changes into the design. The wedge height will be reduced a few inches, which helps lower the center of gravity. That's really important, as the telescope weighs around 70lbs. I'm also redesigning the axle and latitude control bar which should simplify the design (or at least the milling required) a little bit.