Just for fun, I decided to design and 3D print a model rocket. Yes, you can find plenty of model rockets on sites like Thingiverse, but those tend to be just the STL files. I wanted a library of parametric functions that I could call to generate the parts needed to build rockets of various sizes. Why settle for a single engine rocket huh?
I ended up with an OpenSCAD library which provides functions for generating modular body tubes, nose cones, recovery loops, and fins. There is also a function to generate modular engine mounts for one or more engines. The diameter and length of the components can be specified, along with other parameters for each part. For instance the body tubes can be generated with fin ribs (for the bottom section) which makes aligning the fins very easy. It can also generate mid-tubes, which are print in a 'stackable' configuration and top tubes which accept the nose cone.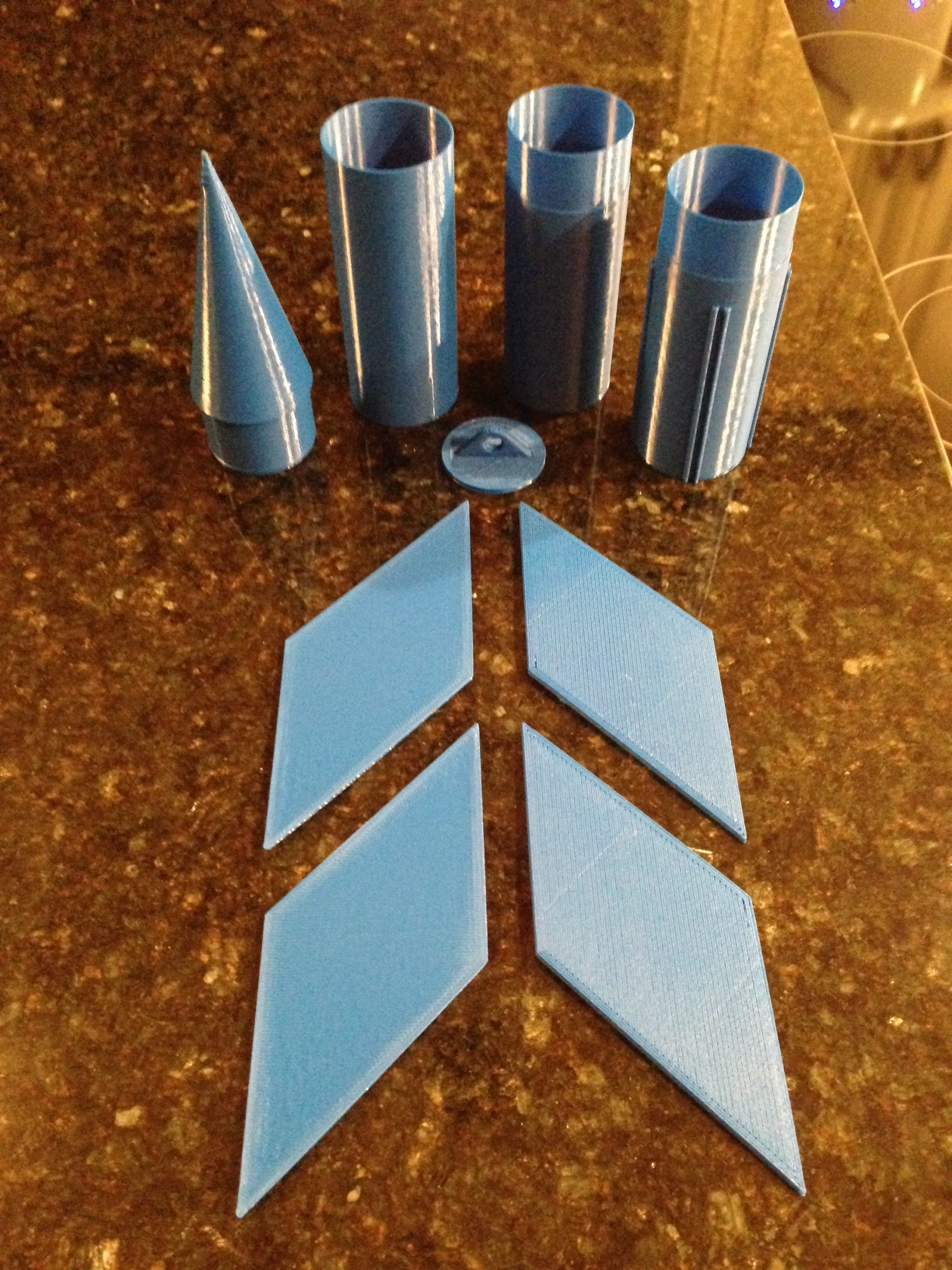 After a few print runs, assembling the rocket is as easy as slipping the body tube sections together, glueing the fins on and glueing the recover hook to the bottom of the nose cone. And it's ready to fly!